Like most design groups these days, we work predominantly in design and branding for digital, so we always appreciate an opportunity to get our hands dirty and smell some ink! Traditional printmaking is something we grew up with and are always keen to incorporate into our lives at Form – on a personal, or professional level.
A couple of years ago Form partner Paul West reconnected with fellow art school college student Lynne Blackburn after over two decades via an online arts site, and they began working on projects together. Lynne and partner Ian Bailey run Hippo Screenprinters – a fine art printmaking studio, specialising in hand-pulled screen print editions for artists, art galleries, band merchandisers, interior designers and publishers.
When Paul started working on his Silent Voices art series, Lynne and Hippo were integral in collaborating to create his series of etchings and ambient screen print installations of leaves with 'thought provoking' statements.
This blossomed into a fruitful and creative working relationship, so when in 2016 Hippo Screen printers decided to launch their own exciting series of hands-on workshops and print-making classes for the wider public under a whole new brand name, Form were called in to create the branding and identity.
Essex Print Studio (run by practicing, professional printmakers) have designed a programme of classes and workshops appealing to anyone from beginners to professional artists who wish to extend their practice: from solar plating, screen printing and letterpress to life drawing in print and drypoint on perspex. The workshops take take place at Hippo Screenprinters studio in Margaretting, Essex as well as other venues in the area.
Form created a series of logos based around the acronym 'EPS' in a square. Within that square, different print techniques are expressed.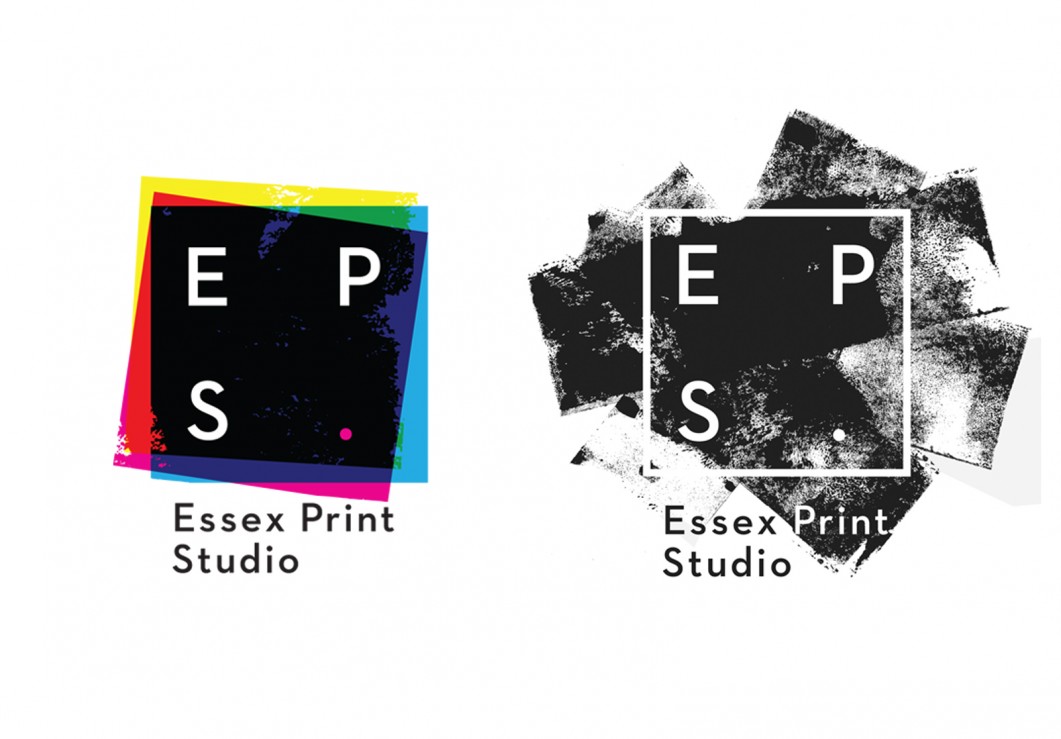 The website navigation on the Essex Print Studio home page is also presented in boxes with colour-coded layering over lively images of the studio. The photographs are also by Form partner, Paul West.
Deeper into the website, the overlayered colours become circles (reflecting the period/full stop from the logo).
We also designed a newsletter template.
Check out Essex Print Studio's courses at  www.essexprintstudio.co.uk – we certainly intend to enrol!